I'm way behind in my updates, but here's a recap of page 79, to follow along with posting about The Tomb of the Undead. Some news for today . . . I registered the domain for the second chapter of this - though I likely won't get to it for ... jeeze, probably two more years. However, I know what I WANT to be in there, and I think it'll be a really crazy story.
I designed this all to fit into a trilogy, and I think after what I've done with the first installment, I MAY conflate the second and third stories into one, and use a flash-back mechanism to keep things really interesting. Although, that could be problematic in only one capacity. I'll require flashbacks to the "Good ol' days" similar to the Tomb of the Undead, when I keep jumping back to 32 A.D.
It's quite possible jumping to the end of the trilogy, while introducing the second part of the story, while continuously jumping back to the backstory and origins might be a bit much to make sense of, and could dramatically slow the story-telling way down.
I've got probably two years to worry about that, so ... I'm certainly a bit premature even mentoining it.
Without further ado, here's page 79, which wraps up the the final segments of
Escape from M____.
Dr. Casey Miller, Dr. Howard Bolam and Evelyn escape from an unknown assailant in Escape from M____.
See more by following the links:
Graphic novel news
Hear from Persepolis director Marjane Satrapi (video), about how graphics are essential to winning a Newbery Award and what Damon Lindelof from Lost had to say about Underwater Welder.
Conversation: Graphic Novelist, Director Marjane Satrapi
Jeffrey Brown
PBS.org

Marjane Satrapi's "Persepolis" won international acclaim as an autobiographical tale, told first in the form of a graphic novel, later turned into a film, of a young girl coming of age amid the 1979 Islamic revolution in Iran.
Click to read more.
Why a graphic novel probably can't win the Newbery Award
The Beat
ComicsBeat.com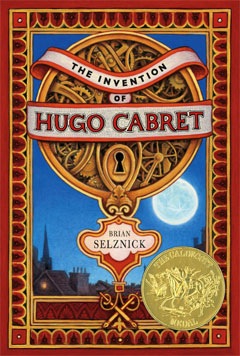 The Newbery Award is the gold standard for children's books; it's awarded to one book each year (along with a handful of Honor books) and signifies the level of excellence that such past winners as A Wrinkle in Time, Sarah, Plain and Tall and The Graveyard Book imply.
But could a graphic novel win this award? Librarian Elizabeth Moreau says No, because the rules for the award call for it to be based on words alone, without the impact of illustrations . . .
Click to read more.

Graphic Books Best Sellers: Talking About 'The Underwater Welder'
George Gene Gustines
artsbeat.blogs.nytimes.com

"The Underwater Welder," by Jeff Lemire, enters our graphic books paperback best-seller list at No. 6 this week. It's about Jack Joseph, a man feeling pressure because of his deep sea welding gig and the fact that he's going to become a father. The introduction to the book, by Damon Lindelof, one of the creators of "Lost," compares it to "The Twilight Zone." The book starts out innocently enough, seemingly a story about Jack, his pregnant wife, their life struggles and Jack's relationship with his own father. Things get a bit eerie after Jack emerges from one of his dives to a changed world. Mr. Lemire's characters, even when they're happy, have a melancholy look to them. They create an almost instant rapport with the reader.
Click to read more.